In case you missed it, women in Hollywood are having a total moment of empowerment. After years of abuse suffered at the handsiness of directors like Harvey Weinstein, dozens of women in the film industry are stepping forward to say "no more." It all started earlier this month when multiple women came forward and shared accounts of being sexually assaulted by the Hollywood executive. In response, various male figures in Hollywood have condemned Weinstein or shown him support. While many appreciate the words of condemnation, others are calling out the directors and actors whose words and actions don't match up. Director Oliver Stone is the latest Hollywood figurehead to step into social media's ring of fire after being outed as an abuser himself.
In defense of  Weinstein and the allegations stacking up against him, Stone told an audience that "It's not easy what he's going through, either."
CREDIT: Universal Pictures / Via tumblr.com
In an interview at the Busan International Film Festival this past week, the "Snowden" director was asked for his thoughts on the Weinstein allegations. Instead of condemning the director for his behavior on the spot, Stone expressed pity for the director instead.
"I'm a believer that you wait until this thing gets to trial," Stone said. "I believe a man shouldn't be condemned by a vigilante system. It's not easy what he's going through, either. During that period he was a rival. I never did business with him and didn't really know him. I've heard horror stories on everyone in the business, so I'm not going to comment on gossip. I'll wait and see, which is the right thing to do."
This may not come as a surprise to many. Stone also has a history of touching women without their consent.
CREDIT: Getty Images: Ian West – PA Images / Contributor
Back in 2012, when Salma Hayek was promoting her new film "Savages," which was directed by Stone, he joined her on the red carpet to promote the film. It was here where Stone's abuse of power was put fully on display. In front of photographers and other coworkers, Stone groped Hayek multiple times.
Like, he literally wouldn't keep his hands to himself.
CREDIT: Getty Images: Tim P. Whitby / Stringer
Hayek has yet to speak out against Stone, but various others have come forward, including model Carrie Stevens and Patricia Arquette. In a series of Twitter posts, Arquette recalled a time in which Stone attempted to take advantage of her and became upset when she didn't concede.
Stone has since backtracked on his remarks regarding Weinstein, but does anyone really want to hear it?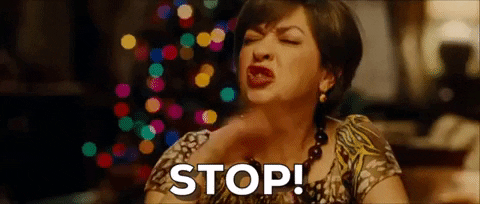 CREDIT: Nothing Like the Holidays / Universal Pictures Home Entertainment
After his interview at Busan, Stone backpedalled in a Facebook post, claiming to not have been aware of the extent of the allegations.
"After looking at what has been reported in many publications over the last couple of days, I'm appalled and commend the courage of the women who've stepped forward to report sexual abuse or rape," Stone wrote.
He also shared that he would be pulling out of a project with Weinstein Television in light of the allegations.
Still, it looks like Stone is about to be another Hollywood executive getting dragged by Twitter.
It's not easy what Salma Hayek went through with Oliver Stone in 2012 either. pic.twitter.com/IWgo2SYsTe

— urban myths, legends (@urbanmyths) October 13, 2017
The internet can be a dark and troll-filled place but we love that it's keeping Hollywood honest.
Stone has yet to speak up about the 2012 incident.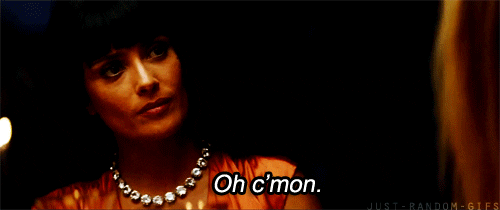 CREDIT: Savages / Universal Pictures
Still, for us, it's a nasty one we can't seem to even scrape from the memories of our eyeballs.
All these allegations, stories and photos have made one thing clear – we're ready and waiting for Hollywood's latest remake: "Hollywood An Industry Directed And Led By Women."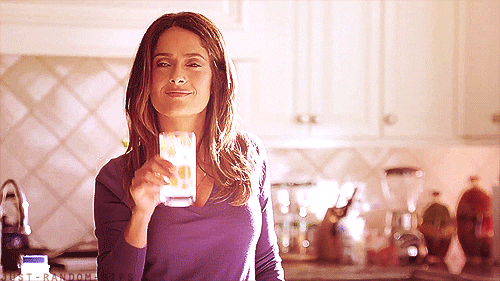 CREDIT: blakehelps / tumblr.com
[br]
If you or someone you know needs help reporting or figuring out your next steps after a sexual assault, you can call the National Sexual Assault Hotlineat 1-800-656-4673.
Read: She Grew Up With Sexual Abuse And Now She's Breaking Her Silence To Help Those In A Similar Situation
What are your thoughts about the allegations swarming around Hollywood? Share in the comments below!