Abi Muñoz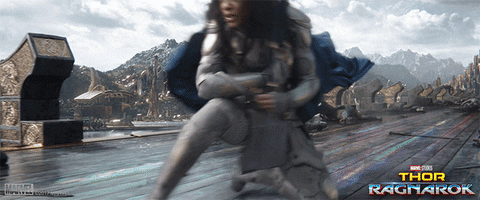 Afro-Latina actress Tessa Thompson was expected to appear in "Avengers: Infinity War," but her bisexual character, Valkyrie, is missing from the film — and fans are pissed.
The movie, which released on April 27, connected several superheroes from the Marvel Universe to fight the powerful bad guy, Thanos, and Valkyrie's absence was felt.
The missing character had a lot of fans speculating about her whereabouts and caused an uproar on Twitter.
I'd like to officially change the #InfinityWar narrative from, "where's Hawkeye?" (no offense) to, "WHERE IS #VALKYRIE ?!" Cc @TessaThompson_x pic.twitter.com/rQYCNfIAAA

— Ryan J. Downey (@ryandowney) April 24, 2018
Some sent angry emails. 
i miss valkyrie if she's not in infinity war marvel is going to be receiving some angry gay emails

— emma (@spideyshuri) April 25, 2018
And others have even sought legal counsel.????
you know what's a crime? the fact that we haven't gotten any new pics or clips of valkyrie's new look in infinity war… if they cut her from the movie marvel will be hearing from my lawyers pic.twitter.com/xpGZgzac7L

— gabi ✧ (@harleivy) April 23, 2018
Thompson considers herself a "female agitator" and has appeared in a variety of film genres.
The Panamanian-Mexican actress has had roles in "Dear White People," "Thor: Ragnarok," Westworld and most recently in Janelle Monáe's 48-minute video album, "Dirty Computer."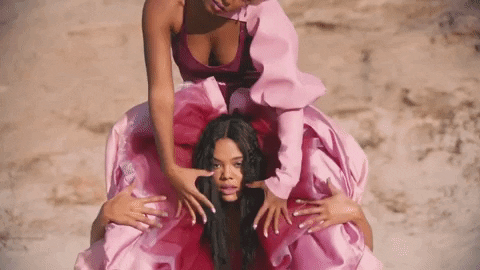 But in "Thor: Ragnarok," her role is particularly important, and not just because she helped save Thor's home planet Asgard. She's also a prime example of an untraditional shero. According to Rolling Stone, Thompson convinced the director of "Thor: Ragnarok" to portray her character accurately and cast Valkyrie as bisexual. But the only scene that would have confirmed the character's sexuality was cut from the film.
Thompson's absence from "Infinity War" highlights the lack of queer/POC representation in mainstream films.
Valkyrie's disappearance is a mystery for fans, but thankfully the Internet is filling in the gaps.
now you know where was valkyrie during infinity war pic.twitter.com/t7WshtYgD7

— saddy (@lesbihayley) April 30, 2018
me in Infinity Wars. pic.twitter.com/g7fAjUcm95

— Tessa Thompson (@TessaThompson_x) April 30, 2018
It's OK, she might be back.
Joe Russo confirmed that Valkyrie survived the events of 'Avengers: Infinity War pic.twitter.com/pcol90vMBc

— Marvel Facts & News (@MarveIFacts) May 2, 2018
Let us know what you think about the character's exclusion from the movie in the comments below.