The holidays are right around the corner which means abuela's favorite question ("¿Y tu novio?") is about to be dropped on you for the annual festivities. Fortunately, there's a new study that confirms most women prefer being single, which will help you put that question to bed… at least until next year.
In a new report by Consumer analysts Mintel, a survey revealed that 61 percent of single women are content with their single status.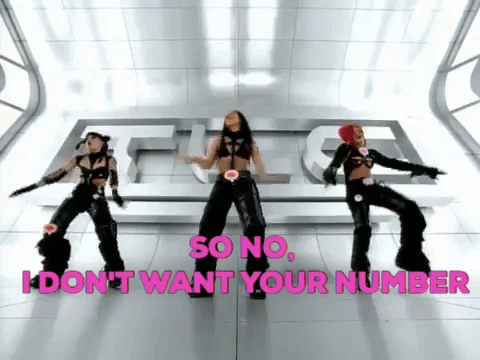 CREDIT: TLC / LaFace Arista / Youtube.com / Giphy.com
The study, originally published by The Telegraph, also revealed that of the single women who were surveyed, 75 percent had not actively sought out relationships in the previous year. On the other hand, 65 percent of single men surveyed provided similar replies. This shows an overall lack of desire from women to get into a relationship, despite what decades of rom-coms tell us.
The study also found that only 49 percent of men feel a similar sense of satisfaction with being single — which duh, isn't it amazing to be a man in a relationship? Academic researchers certainly say so.
In response to the survey's results, Professor Emily Grundy of the University of Essex told The Telegraph, "There's evidence that women spend longer on domestic tasks than men and I think they also do more emotional work, so they still do more housework and cooking and things as well as more emotional labour."
On Twitter, basically every Latina who has found herself having to deal with both machismo and taking on the emotional and laborious aspects of a relationship was like: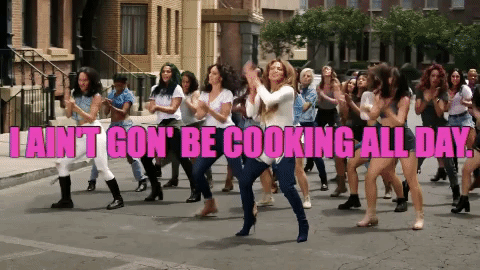 CREDIT: Ain't Yo Mama / Jennifer Lopez / Sony / Giphy.com
And it's no wonder why, considering how much of a burden we take on in our relationships.
CREDIT: @thecityofjules / Twitter
The study, which also stated that women are more likely to take on the tasks of cooking and cleaning, was hardly news to many women.
CREDIT: @hobsonshelley / Twitter
After all, many of us have been forced to take on the weight of household tasks since we were young enough to scrub a broiler pan.
Some pointed out how the study contradicted societal assumptions that all women are on a constant and desperate hunt to bring a man into their lives.
CREDIT: @JorgeOnMyMind / Twitter
In fact, many of the tweets echoed Grundy's words, which debunked "spinster fear" and the belief that every woman's ultimate goal is to put a ring on it. Along with having objectives that include the pursuit of gratifying careers, Grundy says women are setting their sights on pursuing fulfilling female friendships and taking care of their own mental health. This, she says, contributes to part of the reason why men are more likely to pursue relationships.
"Women tend to be better at having alternative social networks and other confidantes whereas men tend to rely quite heavily on their wives for that and have fewer other social ties," she explains.
So here's to the single Ladies who'll be low-key not giving AF as they face a flood of "¿Y tu novio?" questions this year.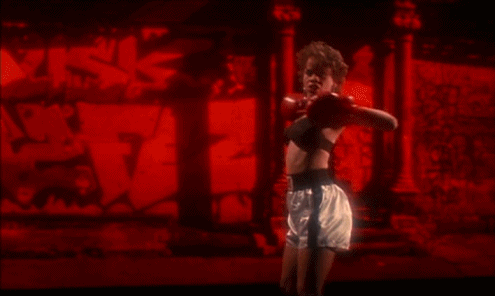 Entertainment Gifs / Giphy.com
Knock 'em dead!
Stop machismo culture and share this story on your timeline for your abuela and tías to see  by clicking the share button below!